Adedotun Sulaiman
Adedotun has 30 years of consulting and business management experience in Nigeria. He retired as Country MD of Accenture in 2005 and retired as Chair in 2011.
He chairs some of Nigeria's most successful companies including: Interswitch PLC, Mouka Foam Ltd, Cadbury-Nigeria PLC (Board,) and Helios Towers Nigeria Ltd (Board.)
Adedotun earned a First Class degree in Business Administration from the University of Lagos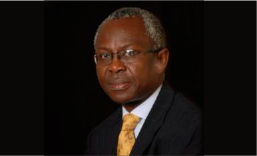 Afam Edozie
Afam has provided leadership in scaling several business, including one from start-up to over $3 billion in under five years.
He has over 23 years of start-up and operational management experience in Europe and Africa.
He was part of the founding team of MTN Nigeria and its Chief Marketing & Strategy Officer from 2001-2005. He was also part of the founding team and the Marketing Director at Virgin Biznet (now Virgin Media).
He has held senior marketing roles at Procter & Gamble and Motorola.
He has He has a B.Sc. in Chemical Engineering from the University of Lagos and a P.Gd. in Economics from the University of London.